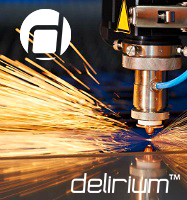 Before everything else, we are vapers just like you. As a commercial outfit, we are a design-minded European company with a focus on quality and safety. We started delirium™ because we became frustrated with the lack of high quality vaping products that were also safe and affordable.
It turned out we were right; the steady growth in our customer base is proof that we are providing a much needed service to the vaping community. Safe, affordable, high quality - delirium™ teams up with specialized vaping product manufacturers to bring you quality-certified electronic cigarettes and e-liquids. Every delirium™ product undergoes a rigorous quality control process to ensure it is of high quality and safe to use. Our e-liquids are ISO 9001 certified for ingredients, manufacturing and packaging. With truly affordable prices and knowledgeable customer support, we provide an unbeatable value .
We are delirium™ and we understand what vapers need.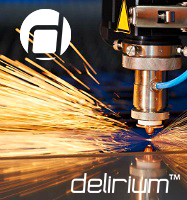 In a word, we innovate. We take our personal vaping experience and combine it with the feedback we get from vapers to see what exactly is desired by vapers, what is viable and how to go about delivering optimum value.
The Swiss & Slim 2 is a good example of this. A while back we went through information compiled from vapers that used the original Swiss & Slim for at least three months. There were a few issues that ranged from coil material to drip tips but it all came down to one inescapable fact: virtually everyone, including us, thought the battery should have more capacity. We made that improvement and also tweaked the wicks, coils and more. This is what we do.
On the business side, we have international retail and wholesale operations and are open to mutually-benefical partnerships. Our products are high-turnaround items with ever-growing international demand. Please click here to view our products or here to contact us about wholesale accounts or distributorships.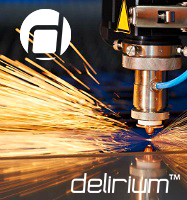 Want to join the growing delirium™ family and prosper? We welcome all logical business ideas that lead to mutual growth. We offer a wide range of possibilities from exclusive country distributorships to wholesale buying so let us know what you're thinking and we can explore options beneficial for everyone.
We pride ourselves on working only with professional companies and individuals that have what it takes to succeed in the vaping industry. We insist on good business practices and a strong business acumen to join the team. Targeted partnerships allow us to protect the brand and ensure we all maintain optimal profit margins. Get in touch, we want to hear from you. If you're interested in joining our network, please contact us with detailed information. It would help to give as much information as you can about your business.
Join us for a fair, honest, and mutually rewarding partnership.